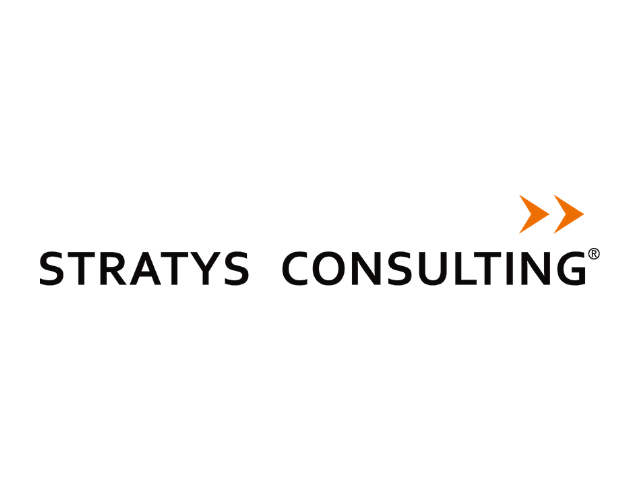 力登冠奇顧問有限公司
Stratys Consulting 及其關係企業是一間在美國及亞洲都駐有辦公室的顧問公司。我們秉持著創意與熱情,充分運用本所跨國經驗為在美營運投資的企業及個人提供全面整合的會計、稅務及人力資源服務,成為客戶在美營運的最佳商業顧問夥伴。目前,我們有超過600位客戶,其中不泛許多有潛力的新創科技公司,我們期許與客戶建立永續的關係並一同成長,也期待有志一同的你能夠加入我們的行列。若您想進一步瞭解我們公司,請洽我們公司網站或與我們進一步聯繫。
scott.hung@stratysconsulting.com
工作職缺
Tax Associate
需求人數:2~4人
工作地點:台北市信義區松德路171號5F-2
工作內容
The Tax Services Associate is responsible for preparing complex U.S. individual, partnership, and corporate income tax returns, gathering client information necessary for tax filing, participating in tax planning, recognizing and communicating potential risks, and working with tax software applications to complete tax returns for review.
條件要求
Qualifications
Education:
- Bachelor's degree in Accounting or other relevant field required
- Master's degree in Accounting beneficial, Master's degree in taxation preferred

Experience:
- Experience with corporate taxation, consolidations, and partnerships preferred
- Prior experience preparing and reviewing tax return preferred

License/Certifications:
- Passed US CPA Exam preferred

Software:
- Experience with Microsoft Office Tools (Excel, PowerPoint, Word, and Outlook), and Adobe Acrobat required
- Experience with tax research databases such as BNA and RIA. Proficient in tax compliance process software including GoSystemRS, BNA Depreciation Software, or comparable programs and standard tax workpapers preferred.

Other Knowledge, Skills Abilities:
- Solid verbal and written communication skills
- Able to follow instructions as directed by members of Tax Team
- Seek advice of appropriate supervisors regarding issues, problems related to compliance
- Detailed and self-motivated
- Strong analytical, research and critical thinking skills
- Able to work well in a team environment
Accounting Associate
需求人數:1~2人
工作地點:台北市信義區松德路171號5F-2
工作內容
The Accounting Services Associate is responsible for the following:
• Perform and record daily entry of accounting transactions
• Process vendor invoices, customer invoices, and expense reports
• Prepare monthly closing of financial reports and schedules for clients
• Prepare Balance Sheet and P&L account reconciliation and analysis
• Prepare Form 1099-MISC/Form 1042 statement for clients
• Assist with financial accounting consulting projects (e.g. Budget, etc.)
• Assist with monitoring bank cash balance for clients
• Provide responsive support to clients and vendors
• Collaborate cross functionally with audit/tax teams to prepare ad hoc analyses and information as needed
條件要求
1. Experience of using Microsoft Office Suite is required
2. Experience of using QuickBooks is preferred
3. 1~2 years financial/accounting experience is preferred
4. Excellent oral and written communications skills
5. Well organized with attention for detail and accuracy
6. US CPA license is preferred
Payroll Accountant
需求人數:1~2人
工作地點:台北市信義區松德路171號5F-2
工作內容
Responsibilities
• Manage compensation packages using payroll software.
• Collect and verify timekeeping information for all employees.
• Calculate pay according to hours worked incorporating sick leave, vacation, and overtime.
• Calculate bonuses and commissions when appropriate.
• Manage and calculate taxes, deductions, and employee reimbursements.
• Initiate periodical payroll payments timely either by preparing and administering checks or making direct deposits through a bank payment system.
• Update payroll records by entering adjustments on pay rates, employee status changes, raises, and etc.
• Calculate unemployment and severance payments.
• Handle COBRA administration.
• Deal with complaints and questions regarding payroll from employees and upper management.
• Work with clients' or internal accounting team.
• Investigate and resolve any discrepancies in payroll.
• Prepare and submit reports with payroll information to supervisors or clients.
• Maintains employee confidence and protects payroll operations by keeping information confidential.
• Contributes to team effort by accomplishing related results as needed.
條件要求
Requirements
• Proven experience as payroll accountant.
• Experience in data collection, entry, and reporting with great attention to detail and confidentiality.
• Solid knowledge of relevant human resource legislations, policies, and regulations
• Computer working knowledge with relevant payroll softwares (e.g. TriNet, Paychex, Sequoia, Justworks, ADP, IDM, Gusto, Paylocity).
• Outstanding organizational and time management skills.
• Excellent communication abilities and a strong aptitude in problem-solving.
• Familiarity with general accounting principles is a plus.
• BSc/BA in accounting/business administration is a plus.
• Certified payroll specialist is a plus.